Emma Bennett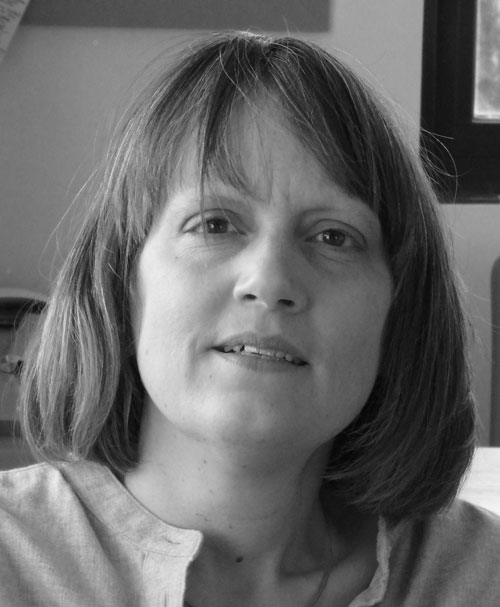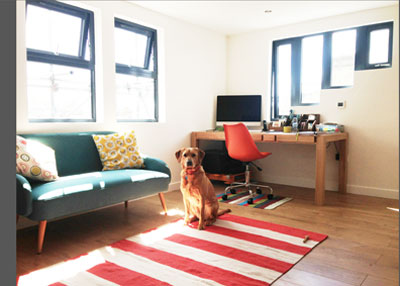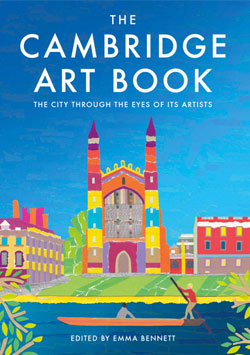 I NOW HAVE AN AUTHOR'S PAGE! TO SEE IT PLEASE CLICK ON THIS LINK:
I am a Cambridge-based Artist who uses delicate hand-cut collage to create a range of vibrant and fun original art pieces. My care and concern for the environment means I use only recycled materials to create my work - cutting or ripping colour from old magazines or maps (using scissors- no fancy gadgets). I think of what I do as painting with paper and like to not simply imitate the way something looks but to show it in a new colourful and vibrant way. (Who says a chicken can't have red feathers, a tree blue leaves or that Kings College Cambridge can't be yellow and pink!).
As of 2017 I am also the creator of The Cambridge Art Book, a fabulous collection of contemporary image from over 50 talented artists working in a mix of media.
I am a small independent player in a big world, but people buy my work because they like the originality of what I do, want something a bit different, recognise a good deal when they get one and believe in supporting the small independent UK producer. I only sell my work and gift range through independent or small retailers and am delighted that 2 of the world's best charities - Friends of the Earth and the RSPB now stock my products in their shops. The paper my products are printed on is 100% recycled and produced by one of the countries leading eco printers,
I work during the day from a small studio in Cambridge with chickens Cagney and Lacey pecking around outside and in the evenings whilst listening out for my young children.
If you have any ideas for a picture I love doing commissions or please get in touch if you have any questions.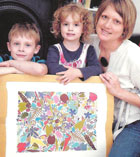 emmabennettcollage@email.com
Facebook: Emma Bennett Collage
Twitter: emmabennett8
"we love the original leaf picture, amazing. Every time we look at it we see something new, a good investment in an artist sure to go places"
"love it, love it, love it, so amazing!"
"the picture is beautiful thanks, my sister is going to love it"
"your work is so unique- each bit cut by hand? amazing"
"my friend loved the baby card, so different, I need to order more!"
"you are a very talented Artist and as an Artist myself I don't say that often"
"I love this picture, will order straight away"
"thanks for the cards-they are great"