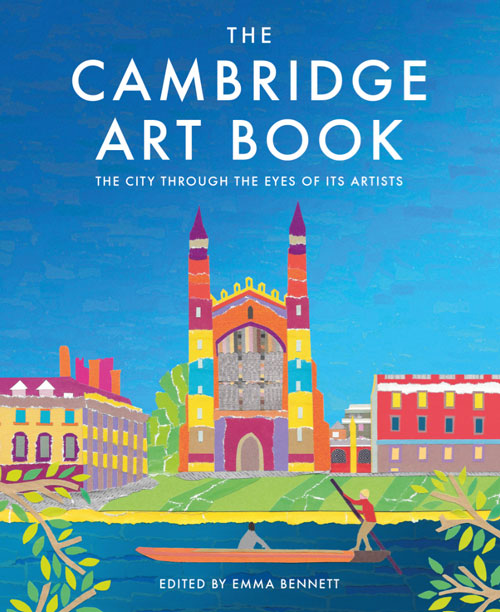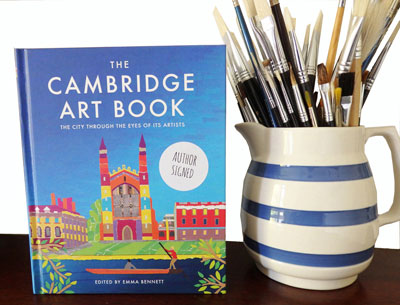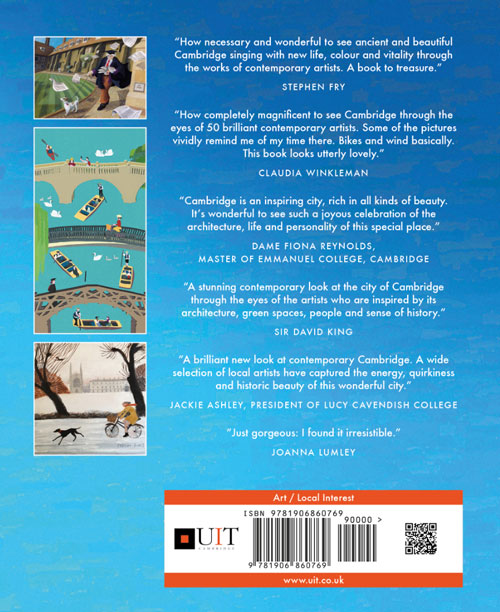 The Cambridge Art Book
Hardcover - 20 July 2017
Edited by Emma Bennett
Cover by Emma Bennett
Published by UIT Books
£14.99 plus p & p
---
I am delighted that after a year of hard work, my idea to create an art book to celebrate Cambridge is out!
The book comprises 127 pages (120 pages of illustrations) to showcase the city of Cambridge through the eyes of 50 artists inspired by its history, vibrancy and green spaces. A broad range of mixed media allows for a breathtaking collection of images. A map within the book will encourage you to see the images on the page and then visit the building or place for yourselves to see how the artists has interpreted them.
For only £14.99 this hard backed book is both art and guide book.
Size: 20cm x 16cm
Order
Postage (UK):

---
---
Local Order for Pick Up
If you are local but would like to pre-order copies for local pick up (so no postage), please use this checkout:
If you would be interested in stocking this book in your shop please contact:
or if bookshop please contact UIT Books at:ada.coghen.uit@gmail.com