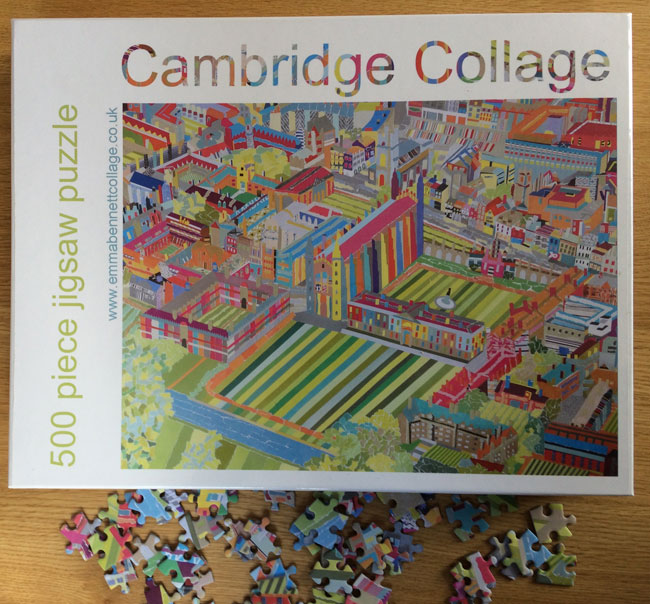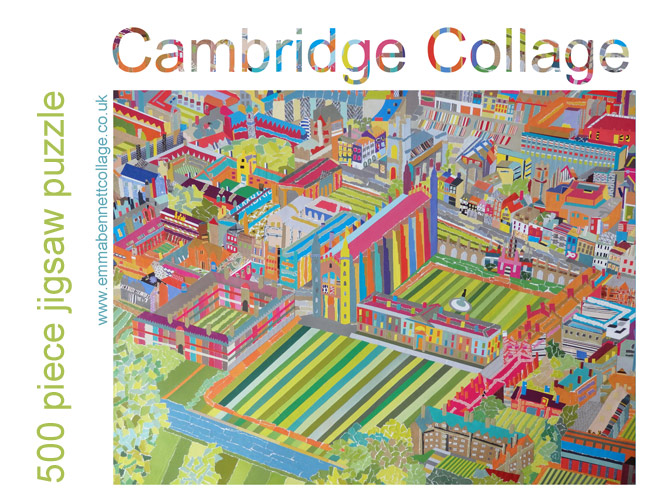 Also available to order as a large or mini print
---
if you don't have access to Paypay please e-mail orders to emmabennettcollage@email.com
---

limited edition
CURRENTLY OUT OF STOCK
500 Piece jigsaw of Cambridge
This is a British made 500 piece jigsaw of the largest and most intricate Picture of Cambridge created by hand-cut collage. Beautifully hand-crafted by professional jigsaw printers it comes in a large high quality shrink wrapped box (image coming soon) and is printed using 100% recycled materials.
This would make a lovely present for anyone and as the jigsaws are limited edition, pretty unique as well!
Jigsaw size: 50 x 38cm
Box size: 33cm x 23 cm
£13.99
packing and delivery
£2.50 per jigsaw
Other jigsaws.......