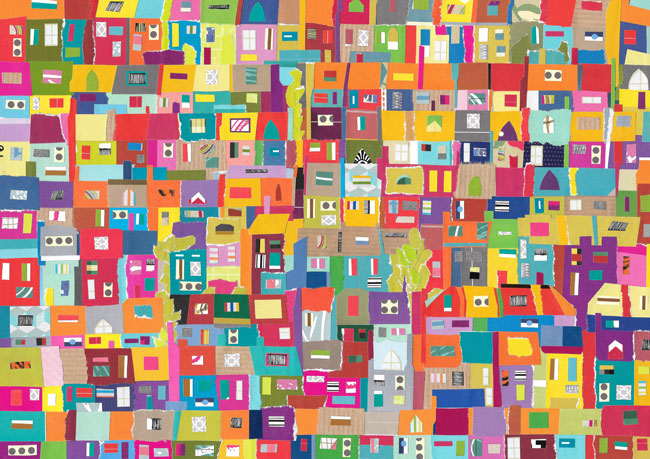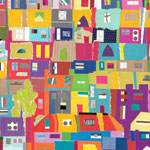 the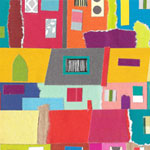 detail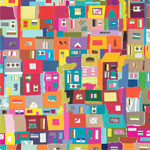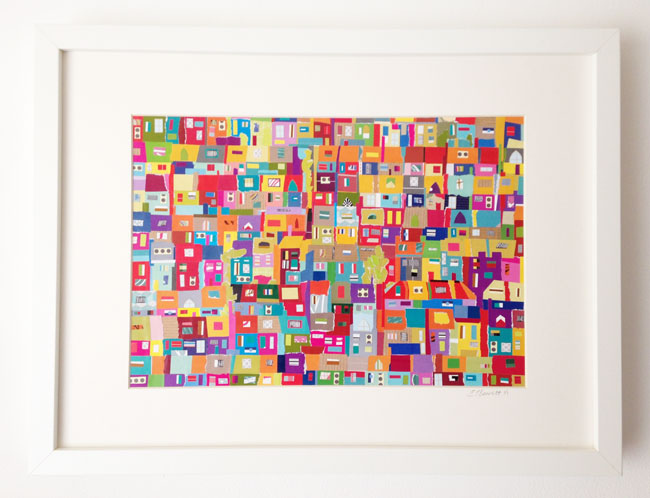 ---
if you don't have access to Paypay please e-mail orders to emmabennettcollage@email.com
---
Streets Of Houses
I love working on a picture with small scale detail and the opportunity to use lots of different colours. Every piec of the picture was hand-cut/torn from papers I have recycled from magazines.
Reproduction print (signed and mounted)
Professionaly printed on high quality photographic paper with a high quality white mount.
Size 30cm x 21cm £17
packing and delivery
only £2.50