New York City
A hand-cut/torn collage picture of a typical New York Street scene. The buildings have been created in layers to create dimentions and each piece of paper has been cut or torn using only papers recycled from magazines, so it is eco-friendly as well as stylish and fun.
Reproduction print (signed and mounted)
Professionally printed on high quality photographic paper with a high quality white mount.
Size 30cm x 21cm £19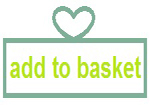 Available as a large Limited Edition Print from the Limited Edition print page.
packing and delivery
only £2.50