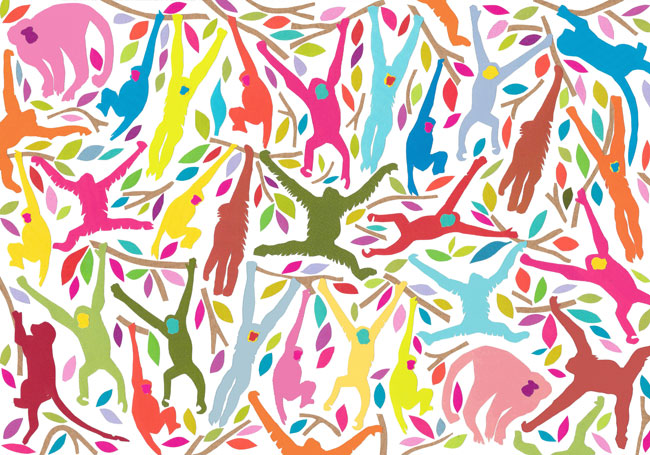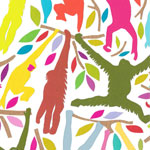 the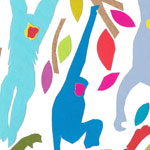 monkeys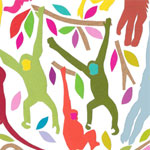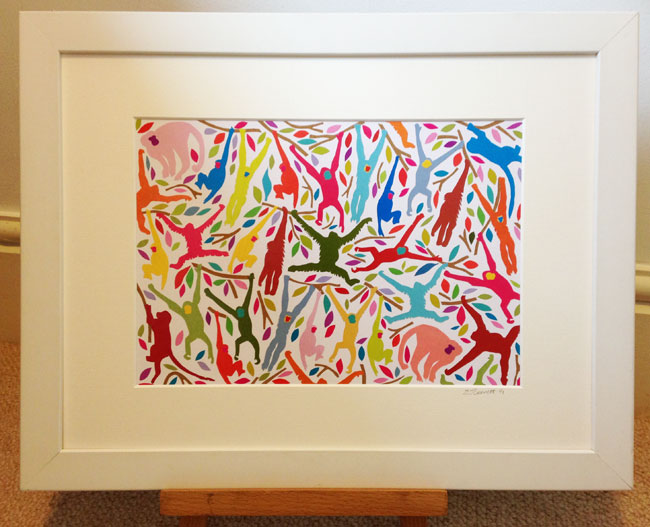 ---
if you don't have access to Paypay please e-mail orders to emmabennettcollage@email.com
---
Whey Hey We're The Monkeys
This is a fun hand-cut picture of lots of monkeys swinging through the trees. Every element has been hand-cut using only scissors and coloured paper recycled from magazines.
Reproduction print (signed, mounted and limited edtition)
Professionaly printed on high quality photographic paper with a high quality white mount.
Size 30cm x 21cm £17
packing and delivery
only £2.50
Original Picture
If you would like to order a similar original picture or have ideas for your own picture then please contact me!