Lots of fish bowls
Two of my most popular pictures are the one with just one fish bowl and a cat and lots of tea pots on shelves, so I decided to combine the two!
Every piece of this pictures has been carefully cut by hand (with scissors - no fancy gadgets) from paper recycled from magazines create a unique piece of eco-friendly original art.
low:
Reproduction print, signed and cellowrapped
Size 30cm x 21cm £19
Professionaly printed on high quality photographic paper with a high quality white mount.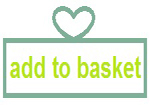 packing and delivery only £2.50