fish bowl
My children were drawing a picture of a fish bowl in a room, even though we don't have any fish- so I thought I would have a go at creating a hand-cut collage version.
Every piece of this pictures has been carefully cut by hand from paper recycled from magazines and flyers to create a unique piece of eco-friendly original art.
Reproduction print
Professionaly printed on high quality photographic paper with a high quality white mount.
Size 30cm x 21cm £19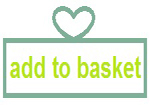 packing and delivery
Original and reproduction only £2.50