Farm
This is the third in my new 'British summer series' and shows a farm and its surrounding fields. I enjoyed hand-cutting/ripping each piece, although the minute chickens were a challenge!
Every single element was cut by hand using just a pair of scissors and a knife. All of the papers came from magazines which were going to be thrown away, so it's 100% recycled.
Reproduction print (signed, mounted and limited edition)
Professionally printed on high quality photographic paper with a high quality white mount.
Size 30cm x 21cm £17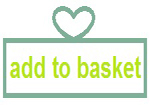 packing and delivery
only £2.50 for print - Free for Original