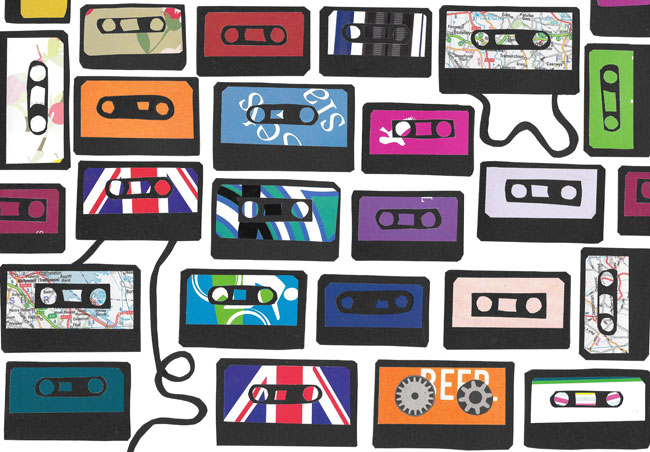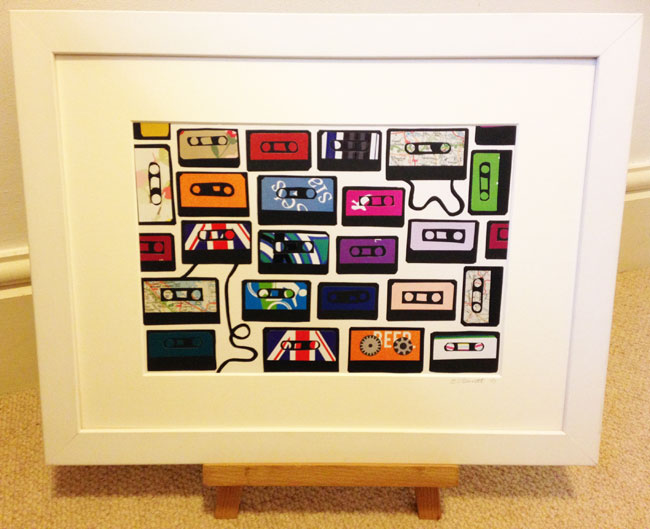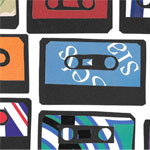 some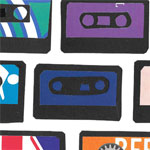 detail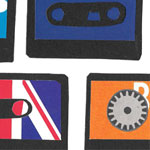 Cassette Tapes
A retro picture of music as I knew it growing up - cassette tapes. Remember the concept of a mixed tape?! Each 'cassette' has been carefully hand cut with just a pair of scissors. All of the papers used in the picture has been recycled either from maps or magazines.
Mounted Original Reproduction print

size 30cm x 21cm

£17
You can buy an Artist signed print of this picture. It comes mounted in a high quality picture mount and beautifully wrapped in a cello picture bag. All prints have been professionally printed on high quality photograhic paper and fit a standard picture frame.
packing and delivery
Print: £2.50
Original Free
estimated delivery: reproduction 3-4 working days