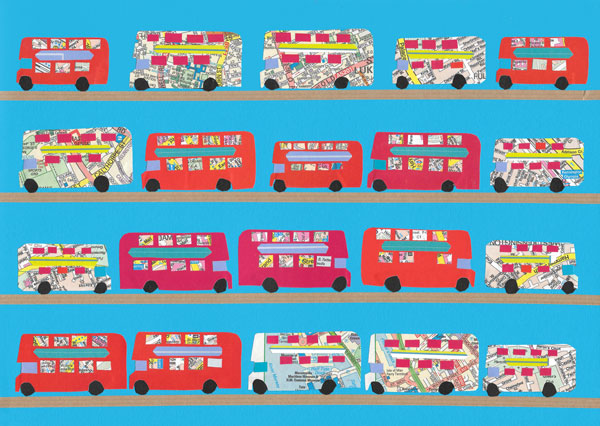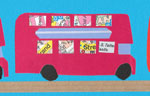 the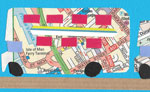 detail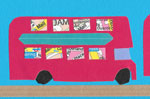 ---
if you don't have access to Paypay please e-mail orders to emmabennettcollage@email.com
---
buses
A hand-cut picture of London buses. Some have been made from old maps of London, the rest from coloured paper gathered from magazines. Each piece of this picture has been cut or torn using only recycled papers, so it is eco-friendly as well as stylish and fun.
Comes mounted, artist signed and in a cello wrap.
Reproduction print (signed and mounted )
Professionaly printed on high quality photographic paper with a high quality white mount.
Size 30cm x 21cm £17
packing and delivery
only £2.50 for print, original art work free