Allotments
I walk my Labrador puppy Barney through our local allotments every afternoon and love seeing what magical things people do there, whatever the time of year.
Every single element was cut by hand using just a pair of scissors and a knife. All of the papers came from magazines which were going to be thrown away, so it's 100% recycled.
Reproduction print (signed, mounted)
Professionally printed on high quality photographic paper with a high quality white mount.
Size 30cm x 21cm £19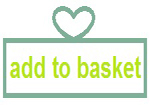 packing and delivery
only £2.50 for print