Street in the sky
This is a my-to-scale-interpretation of Regent Street in Cambridge. Why can't you have a street in a tree?! It will form part of a series of Cambridge streets in unfamiliar locations.
Every element of the picture has been torn by hand using papers recycled from magazines.
Mounted Original Reproduction print
size 30cm x 21cm

£19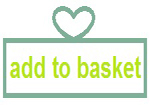 You can buy an Artist signed print of this picture. It comes mounted in a high quality picture mount and beautifully wrapped in a cello picture bag.
packing and delivery
£2.50
estimated delivery: reproduction 3-4 working days