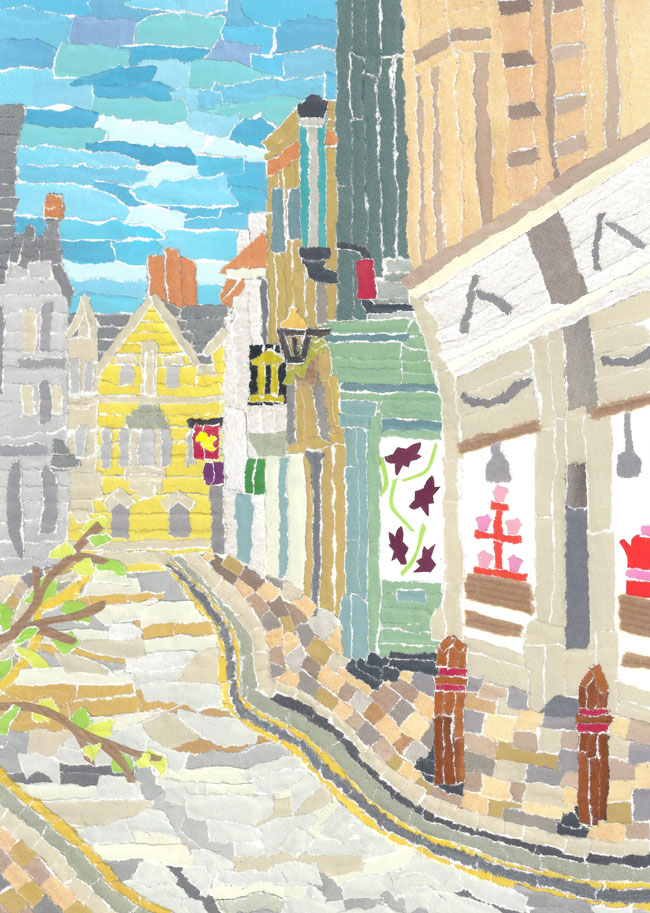 the detail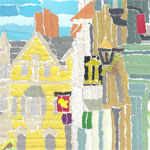 x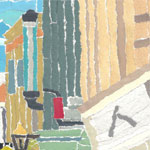 x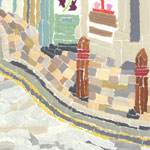 ---
if you don't have access to Paypay please e-mail orders to emmabennettcollage@email.com
Benet Street, Cambridge
What a wonderful name for a street - Benet Street! This historic road in Cambridge is home to the Eagle Pub (on the right of this picture), where Francis Crick and James Watson discovered the structure of DNA.
Every element of the picture has been torn by hand using papers recycled from magazines.
The original art wor k is sized 42 cm x 30 and comes with a high quality mount.
Original Picture
The original is available for sale from October '21 at Cambridge Contemporary Art Gallery
Mounted Original Reproduction

size 30cm x 21cm

£19
You can buy an Artist signed print of this picture. It comes mounted in a high quality picture mount and beautifully wrapped in a cello picture bag.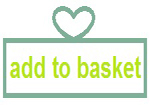 packing and delivery
£2.50